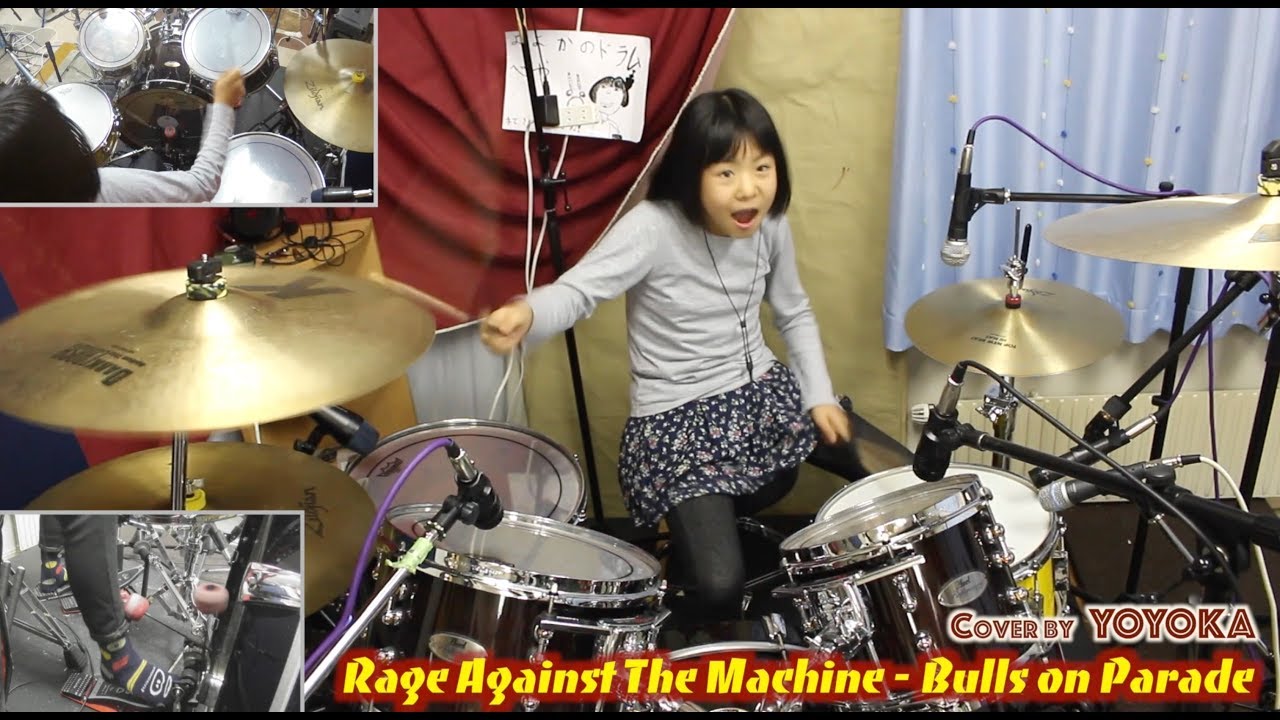 9-year Old Girl Kills It On The Drums- Bulls On Parade
She's 9 and can play the drums better than I can!
Her facial expressions are awesome like she's having the best time ever.
And that's what gives her playing that extra edge, don't you think?
Check out her channel – kid's got some talent!
Here she is at 8, absolutely owning Led Zeppelin's "Good Times Bad Times"

At the age of 9, I think I might have mastered Hot Cross Buns on the recorder.