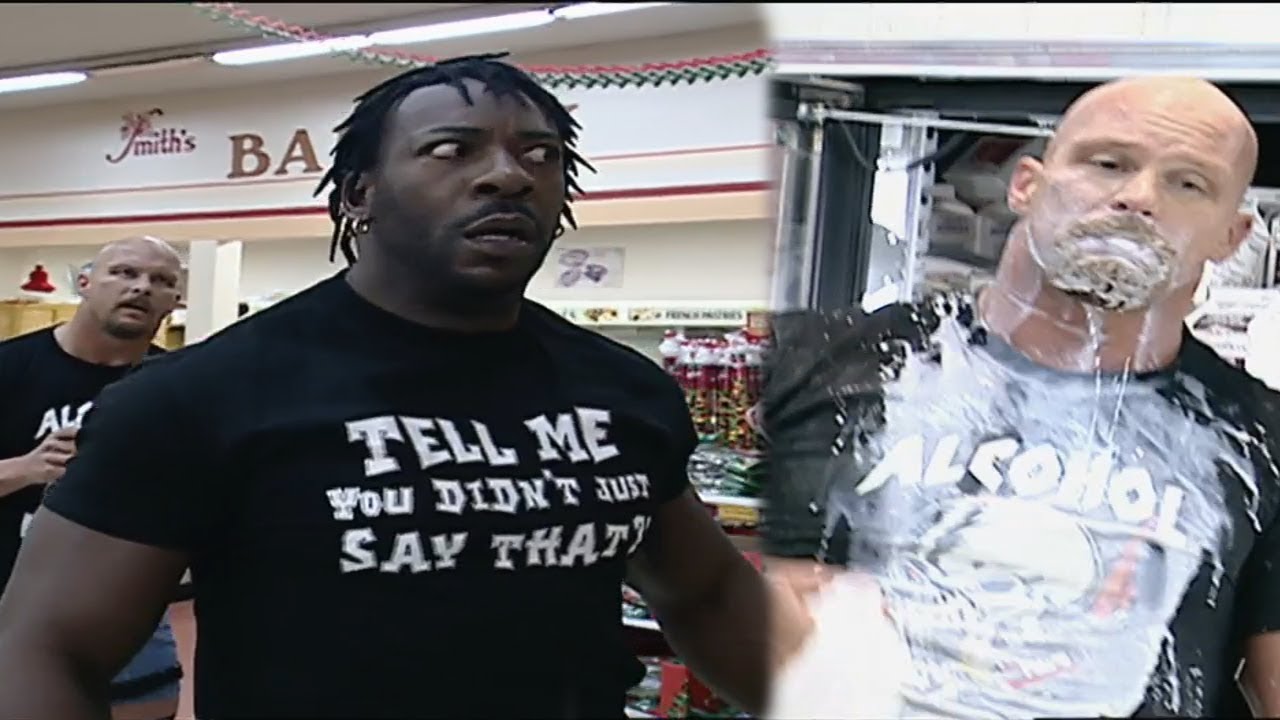 A British MP Didn't Realize This Super Market Fight Was An Old WWE Bit
2001 – Stone Cold Steve Austin fought Booker T in a Supermarket during WWE Smackdown
2020 – Covid-19 concerned citizens in Britain think this was a REAL fight over toilet paper at a supermarket in Asda
People even notified their MP, Edwina Currie.
You sure this isn't staged? Nobody else around, no security staff, and whoever is filming is managing to get all the angles https://t.co/RpqDxIUZOv

— Edwina Currie (@Edwina_Currie) March 23, 2020
She didn't know what she was looking at BUT at least she was skeptical!